As those of you who have "liked" us on Facebook may have noticed, last week was crazy busy for us! We brewed our inaugural batch of homebrew up at Dr. Jeckyll's Beer Lab on the new all grain system we designed. We recorded a Local Buzz podcast with Tyree Radio detailing some now overlooked craft beer brands like Sierra Nevada, Lagunitas, Samuel Adams and others. We also scored tickets to a Peticolas event called Making a Hammerer that we sadly could not attend. We brewed a beer alongside Grant Wood of Revolver at Dr. Jeckyll's. And we capped it all off with another Local Buzz podcast on location at the Division Brewery in downtown Arlington.
Details coming soon
We've been teasing the
Dr. Jeckyll's
brew stand build for a few weeks now, and I'm sorry to say since last week was so busy, I haven't had the time to devote to a post that would do justice to the effort involved. I know many of you homebrewers would like a good bit of detail on the setup so that you could potentially build your stand with all the bells and whistles too. Please be patient! I'll sit down and hash it all out hopefully this week and post everything from pictures to the step-by-step brewing instructions to possibly even a video of the system in action.
I will say that the system worked beautifully, if not perfectly. Through the seemingly complicated tangle of hoses, we managed to brew 5 gallons of a nice big stout for Pete, a patron of
Dr. Jeckyll's
and an avid homebrewer. The setup operated very well and easily moved gallons and gallons of sweet wort through each stage of the system with only a few "learning experiences." Beer was made and it was a great day. I want to give Pete a special shout out and a hearty thanks for being the first brewer on the new system and letting me tag along on his brew day (to make sure nothing went awry and burned our faces off).
Next came the first of last week's
Local Buzz
shows. We decided to tackle a common pitfall of craft beer lovers: inadvertently avoiding the breweries that first introduced you to your craft beer obsession. I am certainly guilty of this because the main driving force in my craft beer hobby is trying as many new beers as possible. Smartphone apps such as
Untappd
helps craft beer lovers find and track each new brew they find, and so it almost becomes a beer-themed arms race with your friends to constantly try more than each other. Not that that's a bad thing!
Variety is what it's all about for me and many others. However, the very first craft beers you ever tried probably came from some of the American craft beer pioneers like
Samuel Adams
,
Sierra Nevada
,
Shiner
, and others. Just because there are now over 4,000 craft breweries in America doesn't mean this Senior class of brewers aren't still churning out unique and interesting brews. On the contrary, their size and length of time on the beer scene affords them more opportunities than most smaller breweries to experiment and get new flavors out there. You can listen to our podcast
HERE
and see for yourself why you should take a trip down memory lane to some of these great breweries and beers.
Now, as I mentioned above, we didn't get to attend the Making a Hammerer event that
Peticolas Brewing Company
threw last week. That doesn't mean we weren't really excited about it! This was a great opportunity to try both vertical and horizontal versions of the same great beer, Velvet Hammer. Many folks in the DFW area are familiar with the Velvet Hammer, and Imperial Red Ale that sits at about 9% ABV with a full mouthfeel and satisfying malt to hops balance. This event allowed attendees to try fresh Velvet Hammer as well as VH aged for a few years (vertical tasting). They then served up some variants of this recipe: Sledge Hammer and Pick Hammer (horizontal, kinda).
As its name suggests, the Sledge Hammer is VH's big sister. ABV in the double digits, huge malt-forward body smashing against a heaping helping of hops, and a beautiful color to boot. We enjoyed this beer for the first time last year at
North Texas Firkin Fest
here in Arlington and thoroughly enjoyed it. Several times. This beer combines the first wort runnings from two batches of Velvet Hammer to make a huge single batch of Sledge Hammer. The other variant was called Pick Hammer and is everything that Sledge Hammer is not. It is the later runnings of the Velvet Hammer batch, meaning it's not quite as heavy in ABV and body. Many consider this an Amber Ale, though it is still a relative of the parent Red Ale style. We have yet to try this, but it is making its way to
taps across DFW
so make sure to try it if you find it!
Grant Wood and David doughing in on the Cascadian
Dark at Dr. Jeckyll's
Next came another influential moment in my brewing career thus far on Thursday. I had the great fortune to play host to
Revolver Brewing
at Dr. Jeckyll's Beer Lab for a pint night and brew session with Brewmaster Grant Wood. Grant is an astoundingly accomplished brewer, having brewed at Pearl, Lonestar, Sam Adams, and of course now at Revolver Brewing
in Granbury
. Aside from the amazing Revolver beers on tap (including rare offerings like Cinnamon Girl and Fracker Barrel One and everyone's favorite Blood & Honey), Grant and I brewed a Cascadian Dark Ale, more commonly referred to as a Black IPA. A simple malt bill combined just enough roasted barley to give this beer a deep black hue with plenty of fermentables to get this beer into the 6-7% range.
Aside from a deceptively simple malt bill, we used some not-so-common hops called Mandarina Bavaria, Apollo, Mosaic, and Saphir. Each lend their own unique flavors, but together they coalesce into a juicy blend of citrusy west coast IPA flavor and aroma. We brewed 11 gallons of this interesting beer so that the batch could be split into two separate fermenters for a couple of lucky brewers to take home. The wort was auctioned off to the highest bidder and the proceeds went to
Irving Cares
, a charity close to Irving-native Grant Wood's heart. A great big thanks to both Revolver Brewing and Dr. Jeckyll's for letting me take part in this awesome evening.
Jason Tyree & Wade Wadlington getting us all set up for podcastin'
at the Division Brewery in Downtown Arlington
Finally, we put a crown on the amazing beer week by spending an evening with our good friends at
Division Brewing
, Arlington's first locally owned craft brewery right in the heart of downtown. Wade Wadlington and Sean Cooley invited us into their incredible brewhouse for an episode of Local Buzz of Tyree Radio. (If you haven't already,
go like them on Facebook
and sign up for their FREE podcast on iTunes, Android, and
spreaker.com
. It's great for road trips, helps a commute whiz right by, or just great brew day listening!)
We discussed Division's tremendously popular Grand Opening on New Year's Eve and some of the delicious beer they have been working on like the supremely juicy east coast style Sticky 'stache IPA, Distant Cousin English Mild, their ever-popular X-mas Morning Porter with fresh toasted coconut, and a special version of their Ben Stout that uses dark chocolate and orange zest to recreate the Terry's Orange Chocolate ball flavor in liquid form. Wade & Sean being ever the perfectionists, one-offs like this one will continue to be tweaked from batch to batch until the right balance is reached, so feel free to give them your honest feedback when you see them at the brewery.
Division will be hosing another grand opening
this Saturday, January 30th starting at 11am
with an all-new IPA featuring elusive Galaxy hops. Make sure to get there early because a pretty substantial line formed last time in anticipation of their unveiling. Same as last time, $15 gets you in the door with 4 pours to try something you may have missed last time.
Please make sure to designate a driver or use a ride-sharing app if you intend to enjoy all 4 pours!
Also keep in mind that Division's location in downtown Arlington means you are a stone's throw from great places to eat like
Fuzzy's Taco Shop
,
Twisted Root Burger Co.
,
Mijo's Fresh Mexican Food
,
JR Bentley's English Pub
, and many others.
We will be taking a well deserved week off to bask in the glory of last week's beer-infused memories. We will however be picking up right where we left off with our Pro-Am brewing session with
Shannon Brewing
in Keller this weekend! We will be brewing our Porter that won
Operation Bravo's
homebrew competition in November at the Shannon Brewery, so stay tuned for a blog post detailing all that.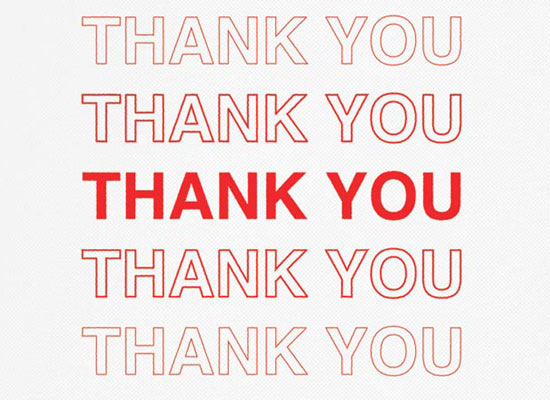 What an exciting time here at New Main! We want to thank each and every one of our readers and fans for helping us get to this point. Your support and interest has kept us going this whole time, and very truly, y'all have given us these opportunities to meet so many great people in the craft beer and homebrewing world. We will return the favor by continuing to bring you great interviews with the movers and shakers of craft beer, interesting beer discussion, and some killer homebrew recipes for you to try out for yourselves. Please continue to
recommend us
to your friends or other craft beer lovers at the bar.
'Til next time, Cheers!