Like many millions of Americans, we seized the chance to take part in
the largest lottery drawing in history
. Alas, we didn't even get the dang powerball right, so we walked away empty handed. But take heart fellow craft beer lovers! This in no way shape or form has diminished our love of brewing and our ability to bring it to you!
Although, a couple hundred million bucks would surely have helped us start up a commercial operation.
Anyways, back in the real world, we've hit a slight snag in the pipeline that should be remedied in the near future. Our kitchen fridge that came with the house decided to die, was "repaired", died again, then waited for months while "a part came in." I put quotes because, months?! Seriously?! I'm sure Amazon is selling like 18 of the part we needed on a regular basis. I'm not here to slam the repair business because that would be tacky. I told you all that to say our beer fridge has been pulling double duty as our kitchen fridge as well. This means the space normally taken up by several kegs of glorious homebrew was stacked high with lettuce, assorted veggies, at least 4 kinds of mustard, twice as many kinds of salsa, and well, you get the picture. Not beer.
I have every confidence that our last repair visit has solved the problem, so the pipeline should be restored fairly soon. (
If the fridge breaks again, the repairman actually asked to buy it from us so they could study from it and learn its secrets. wtf.
) With that problem solved, we now have only to brew more beer! And on that front we have been making some serious strides.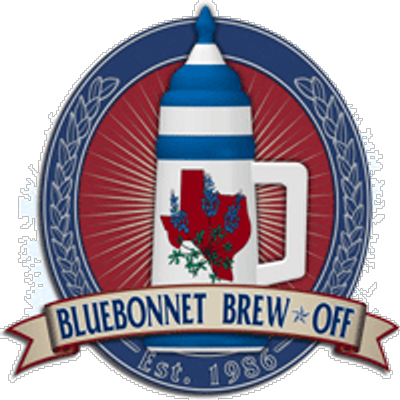 As we mentioned on
Facebook
, we collaborated with our friend Kyle Nelson of
Steel Rain Beer
on a British Dark Mild last weekend. The idea was to brew a tasty beer that would require a very short fermentation and conditioning phase so that we could submit it for judging in the
Bluebonnet Brew-off
- the largest single-site homebrew competition in the United States. This is a relatively overlooked style when compared against the overwhelmingly popular American IPA or Pilsner categories. We thought we'd brew a double batch so that each of us would have 5.5 gallons or so to enjoy.
We also decided we would ferment our own half with a different yeast from the other to see which one lent the right character we were looking for. Kyle dosed his half with
WLP007 (White Labs Dry English Ale Yeast)
from a starter he made a few days before brew day. I wanted to use a unique strain that I heard was an interesting variant of the usual British yeast suspects, but unfortunately both of my local homebrew stores were out of stock (
Wyeast 1469 West Yorkshire
, for the record). Instead, I opted for
Mangrove Jack M07
, a yeast rumored to be malt-forward and highly flocculent (meaning the yeast would drop out of suspension pretty readily, leaving behind very clear beer).
Upon further inspection, these two yeast from two different suppliers are essentially the same strain. Oh well, there may be subtle differences in our fermentation temperature profile, so this is still a valuable learning experience. Kyle and I will meet up next week and use a blind taste test to figure out which one we want to submit as a team. We want to give a warm thanks to Kyle and Erin for inviting us into their home to brew with them. Make sure to check out
SteelRainBeer
for more great homebrew recipes and some
great spent-grain dog treats
for your pooches!
On other fronts, we have been busy working with
Dr. Jeckyll's Beer Lab
in Pantego setting up their in-house brew kitchen. Those of you who have read the last 10 or so blog posts know I make it no secret how much I love hanging out at Dr. Jeckyll's. It's a fully stocked homebrew supply store as well as a 40 tap growler bar with live music on the weekends and 4 dart boards. What makes the excitement level go to 11 is that it now includes its very own 3-vessel all grain brew kitchen! Three massive restaurant grade natural gas burners sit under three re-purposed half barrel keggles to offer enough capacity to brew up to 10 gallons of beer at a time. Anybody can sign up for a brew session with the head brewmeister, Scott Cooper. Once the beer kitchen is up and running, for a small fee and the cost of your homebrew batch you can brew and take home as much wort as you can carry! (Due to TABC regulations, you can't pitch yeast at the store. The second yeast touches the wort, you have 0.0000001% ABV beer, which must be produced at a licensed brewery, which Dr. Jeckyll's is not.)
Our next post will detail how the setup works and all of the parts & prices in case you are thinking of putting your tax return to good use this year. Keep in mind, building everything yourself instead of buying everything ready-made off the shelf will save you a good chunk of change, but the overall build will not be cheap. Take some time to learn the basics of a brew stand build while squirreling away as much cash as you can. By the time you're ready to build, you should have a good idea of the value of each element and the cash to pull the trigger. For some inspiration and light reading, visit
homebrewtalk.com
and check out their
user library of homebrew setups
.
Til then, Cheers!